DUAL PURPOSE:  LAWN EDGER, WOOD DECK GROOVE & CREVICE CLEANER
Not only is it the best manual lawn edger you can buy today, it also serves as a wood deck groove and crevice cleaner. 
Yes!  Now you have the perfect tool for swiftly removing leaves, sticks, mold, dirt and all sorts of debris from the spaces between the planks of your wood deck.  The long 38" handle lets you use the cleaner without bending or stooping.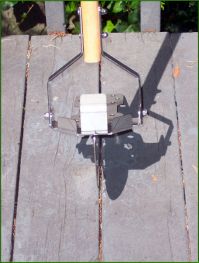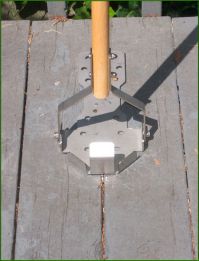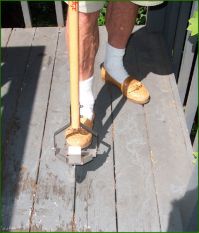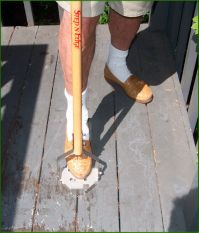 Our Lawn Edger - Wood Deck Crevice Cleaner is by far the best 100% all Stainless Steel bladed lawn edger (footplate, brackets, bolts & bladed edge) and garden sod cutting tool.  Steel blade is weather and rust resistant ... proudly made in the USA.
As you can see other edgers on the market can't match our Lawn Edger - Wood Deck Crevice Cleaner's convenience, ease of use, quickness and price.  Accept no substitutes or cheap imitations.  So what's stopping you from getting the best easy-to-use lawn edger ever?
So BUY a Lawn Edger - Deck Crevice Cleaner today and let worries be a thing of the past.